It's understandable that motorhomes are associated with holidays.  They embody that feeling of freedom, adventure, and taking to the open road.

But motorhomes are also a great business tool, providing a unique way to travel for business.
We have many rental guests who hire a motorhome to travel around the U.K. visiting clients.  The hire of the vehicle works out far less expensive than hotels … plus no need to pack and un-pack at each destination!
You were most likely going to drive anyway, so drive a "flat on wheels".  You can expect to get mid-20′s miles per gallon with our diesel engines.
Motorhomes can also be used as "stands" at outdoor events when selling merchandise.
They can be used as a mobile board room.  (The "Dragon", Peter Jones has one).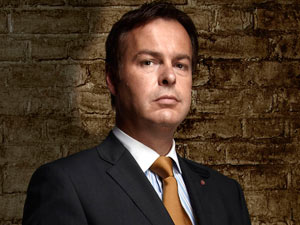 Motorhomes make great "make up" rooms on film and photographic shoots, or are used as a space for actors to relax inbetween takes.
We have hired our motorhomes out to many different productions as location vehicles, and even had Johnny Depp staying in one!
Our motorhomes can be delivered to your door or location if necessary, or collected from one of our four conveniently located depots around the U.K.:  Cambridge, Heathrow, Edinburgh, or Bristol.
Many campsites and caravan parks have internet access, meaning you can work productively.  You can find a list >>> here.
The Caravan Club runs about 200 main sites and 2,500 smaller ones, known as certificated locations (CLs).  The Caravan and Camping Club has around 2,600 locations, not to mention many thousands of independent sites, so there will always be somewhere close to where you are staying for business.
To book your motorhome rental with us could not be more simple:
1.  Choose your destination or work out your itinerary.
2.  Choose your motorhome.  We offer small, medium, and large luxury motorhomes.  You can find out which is best for you by looking at our guide to choosing a motorhome.
3.  Visit our on-line booking site and make your booking. Deposits start from just £99.00.  Book >>>here.
4.  Pick up your motorhome from one of our conveniently located depots:  Cambridge, Bristol, Heathrow, or Edinburgh.
5.  Enjoy! We are the U.K.'s leading hire company with 10 years experience.
If you are new to motorhoming, you might like to check out our Top tips for happy motorhoming.
So if you are travelling for business, then forget a soul-less hotel, and consider a motorhome rental instead.  You could even tack a couple of extra days on the end and take a weekend break after all that hard work!
UnbeatableHire is the U.K.'s leading rental company and we have a motorhome to suit your needs. Get in touch by visiting our website or call us on 0800 612 5654